For immediate help call us at 561-361-7495 or join us May 2nd for our

Beat

Grade Retention

Webinar
There is a Silver Lining to Avoid Third Grade Retention and Other Grade Retention Risks
"Your child is at risk of third grade retention", was the note from her daughter's school.  Mom was not happy.  She called a friend who suggested she contact 3D Learner.  She immediately called us and we asked the following questions:
Does your child learn best when he sees and experiences information?

Does your child skip words and lines when reading?

Does your child lose focus when reading or taking tests?

Does your child read slowly?

Is your child a lot smarter than her present

reading comprehension

level would indicate?
Her answers were yes to all the questions, and she commented that it was like we knew her daughter.  
The friend had told her that we had helped her child increase her reading comprehension to above grade level and her daughter was reading above grade level on her 4th grade test.  She wanted to know if that was possible for her child. We explained that that is our goal.
The good news is that her daughter beat third grade retention, scored above grade level in 4th and 5th grades after working hard and completing the 3D Learner Program ®. She continues to do well in middle school.
We have helped many students beat both

third grade retention

and

grade retention

in the earlier grades.
We have a three-pronged strategy:
Provide the student and the parent with strategies to produce better test results with exercises to reduce stress, recommendations on sleep and diet, how to make sure your child gets the accommodations that are prescribed in an IEP or 504 Plan, and how to talk to your child to reduce their stress and boost their confidence.  Click here for a video we created with "

Strategies to reduce your child's stress and anxiety

".  

We understand all the Good Cause Exemptions that can be used to avoid

third grade retention

.   

Significantly improve

reading comprehension

and test scores by:

Capitalizing on how our students learn best.  Most of our students are bright

right brain

kinesthetic learners

, who do far better with our engaging and effective hands-on learning

Identifying and addressing visual processing issues, where needed.  Over 70 percent of the students we test either skip words and lines when reading and/or read slowly

Identifying the

executive function

skills that are impacting a student's performance.  This might include attention, working memory and/or processing speed

Addressing the relevant decoding, phonemic awareness and reading fluency challenges, whether or not a child has

dyslexia

Teaching the student visualization skills to relate and understand what they are reading

We strive to ignite a love for learning

Systematically improving

reading comprehension

levels — often by 2 grade levels over 3 to 6 months
This visual explains the 3D Learner Process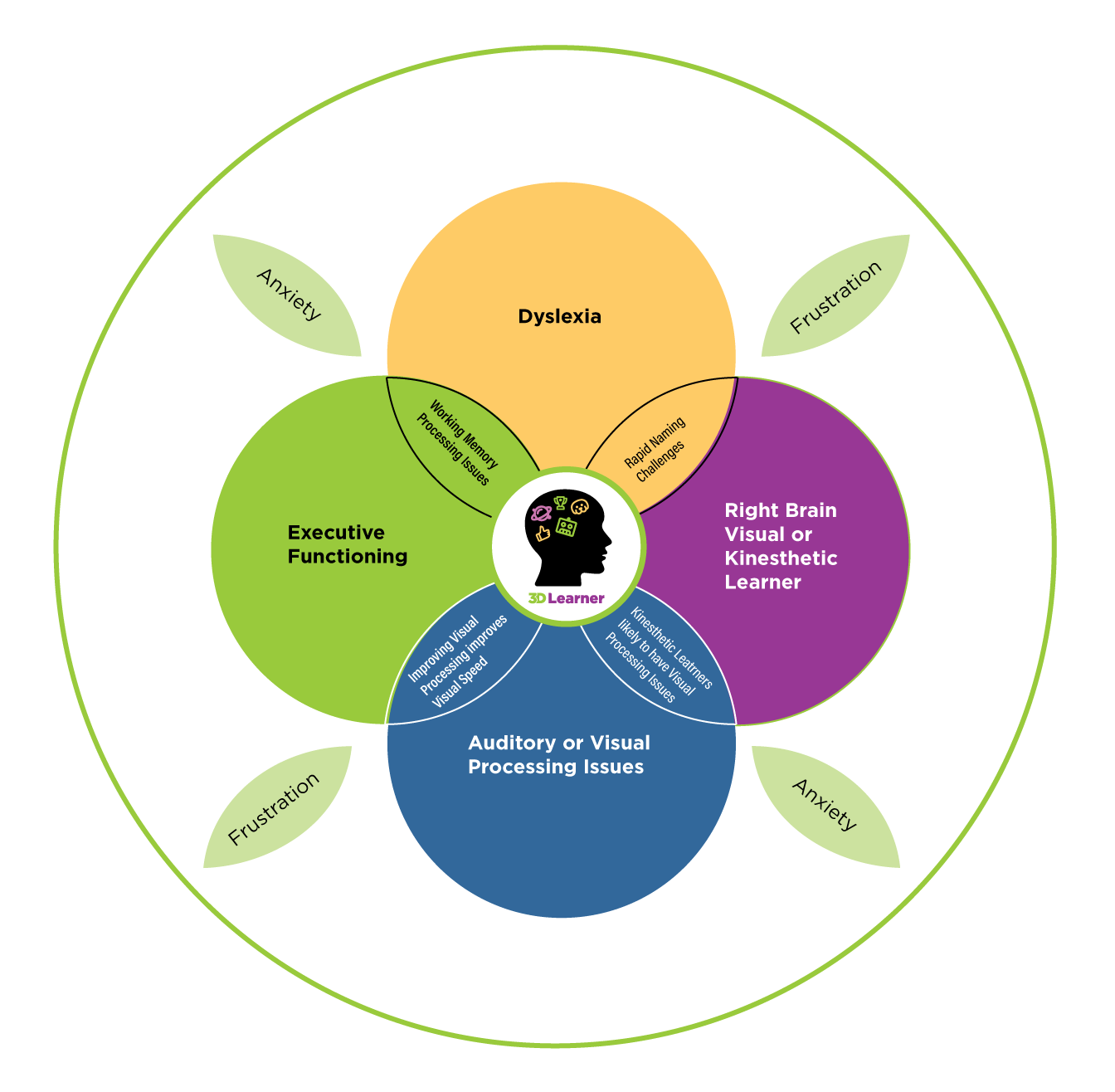 Most students at risk for third grade retention or any other grade retention are often a right brain kinesthetic learner and often struggle with visual processing, executive function deficits, dyslexia and/or anxiety.  The best way to help these students is to significantly improve their reading comprehension and test scores by capitalizing on their strengths, addressing their challenges and building their self-esteem and confidence.
If your child is facing third grade retention or any grade retention and you would like help,
   Call us at 561-361-7495 for a no cost conversation, or
   Click here to find a mutually agreeable time on our schedule for a
Avoid Grade Retention Conversation
---
We encourage you to join us on May 2nd at 8:30 pm for a
Beat Third Grade Retention and Other Grade Retention Risks.  
We will provide an explanation of why many students are retained and how parents can help their child to beat grade retention.  
---
Background Information on

Third Grade Retention

& Other

Grade Retention
Mandatory third grade retention is a key strategy some states use.  Sometimes this results in schools using grade retention in earlier grades.  The theory is that students need to be on grade level by the end of third grade in order to succeed.  In states like Florida, third grade retention laws have been in place for over 20 years.  The short-term benefits from grade retention tend to dissipate over time.  As a parent, if your child is facing grade retention, the pressure is real — on both your child and you.
Note, most students at risk for grade retention are right brain kinesthetic learners, who can significantly improve their reading comprehension skills with a strength-based approach.
5 points for parents to consider:
There are many ways to avoid

third grade retention and grade retention in earlier grades.  In Florida, there are a number of good cause exemptions to third grade retention.  Here is a link to a

Florida Department of Education document

that describes the options.

Note, there are some parents who are focused on having students opt out of the end of year testing. One word of caution: the easiest path to promotion is to get a Level 2 on the last test given in May. It requires your child to be at about the 20th percentile.  If you opt out, all the other options are harder to achieve.
Encourage parents to get more help, so their child no longer struggles.
Note, virtually all students at risk for grade retention are well below grade level in reading comprehension.

To provide an option where the goal is to help your child to become Outrageously Successful in months by improving reading comprehension, executive functions skills and reducing anxiety.

To encourage those who would like more information to
Join us on Tuesday night May 2nd for a Webinar on
Parents Guide to Avoid Grade Retention and

Help Your Child Be Outrageously Successful
If you need immediate help, 
a)  Please contact us directly by calling 561-361-7495
b) Clicking here to schedule a Zoom meeting at a mutually agreeable time for a
Beat Grade Retention Conversation